Hop Into Class for Improved Fitness
Have you thought about introducing martial arts into your weekly routine? Martial arts training is an exciting way to experience a full-body workout. You'll improve your balance, flexibility, and muscle strength while also learning valuable life and survival skills. You'll learn patience and perseverance while building discipline, knowledge, and goal-setting skills.
Practicing martial arts is a great way to have a healthy workout for your body and mind. Training does not get monotonous or boring because there is so much to learn, and so many ways to practice and compete. The knowledge and abilities stack up on each other as you advance in rank and belt color, making your self-confidence, your skills, and your potential a force to be reckoned with in all segments of your life! So say goodbye to boring, ineffective workouts by replacing them with exciting, fun-filled, and beneficial martial arts training.
Ready to give it a try? We offer 2 weeks of FREE classes! Give us a call at (815) 254-6141
"Martial arts has helped me develop good habits in many ways. First, I have been eating better. Second, I have been exercising more. Also, I developed self-discipline. My room is cleaner and, I'm learning respect." – Jackson McGowan, 9 years old
Special Mention
Look Who Joined TM Martial Arts Academy!
Leonardo Flores, Isla Kyburz, MJ Martinez, Aiden Bradley, Artiom Prunici, Solomon Standfield, Oscar Rodriguez, and Roberto Ruvalcaba
Look Who Committed to Black Belt Training!
Carson Cappleman, Phillip Lee Jr, Topanga Andere, Alexander Garcia, Maria Garcia, Natalie Garcia, Gio Garcia, Ada Goldgrabe, Riley Martinez, Kashtian Wade, Hunter Whitledge, Leonardo Flores, and Dominic Durish
Tax Time Special!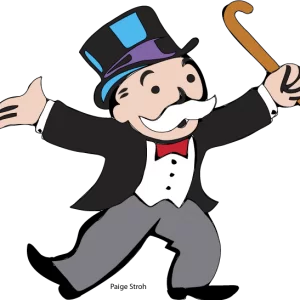 Hey TM Martial Arts families! We are wrapping up our Tax Time Special! Pay the balance of your program at TM Martial Arts Academy and receive up to 25% discount!
Investing in Martial Arts training is an investment into your student's future! The things they'll gain….life skills, character building, confidence and leadership training….are priceless skills!!! Hurry! Tax time special ends April 15, 2023. Call for more info… (815) 254-6141
S
pirit Week!
SPIRIT WEEK is coming! Show your spirit by coming to class dressed for each theme! We have themed music and fun activities planned for each day. So don't miss the fun!
MONDAY – "Beach Day"
TUESDAY – "Crazy Hair Day"
WEDNESDAY – "Sports TShirt Day"
THURSDAY – "Superhero Day"
FRIDAY – Wear your "Belt Color" Head-to-Toe Day
BONUS! Bring a friend and they will receive a special gift!
S
ummer Skills Camp!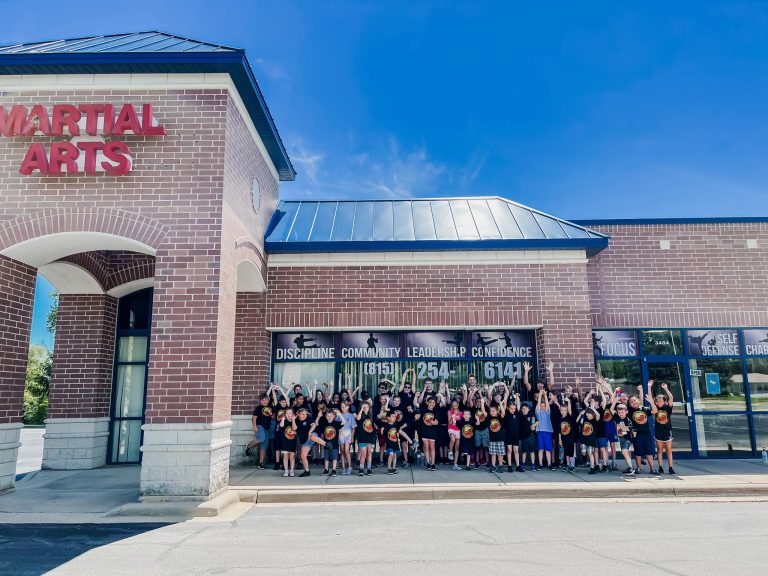 Don't miss the most exciting 2 weeks of summer!
Beginners welcome – NO EXPERIENCE NECESSARY!
Accelerate your training for a faster progression to Black Belt.
Bonus self-defense/anti-bully skills.
Fun games, drills, and craft activities.
Attend 1 week to supplement current training or 2 weeks to advance a belt level:
WEEK ONE: July 24 – July 28
WEEK TWO: July 31 – August 4
*Earlybird Registration NOW available! Call (815) 254-6141 for more info or pick up a registration packet at the front desk.
S
ummer Uniform Tops!
Hey Students! Warm weather is coming! Starting June 1st, students have the option to wear a Program-Specific TM Martial Arts T-Shirt to class, along with uniform pants and belt. T-Shirts are available for pre-order until April 25th.
$20 +tax – Youth Small, Youth Medium, Youth Large, Adult Small, Adult Medium, Adult Large, Adult XL. (+3 for Adult XXL and up)
Now through April 15 – Tax Time Special! Ask us how you can save up to 25% on  your tuition
April 3-7 – Spirit Week! Bring a friend!
April 8 – Bill "Superfoot" Sparring Seminar, for Level 1, Level 2, Level 3 and Black Belts only
April 15 – Leadership Instructor Training Meeting @1:30-2:30pm
April 22 – Belt Promotion Ceremony @ TM Martial Arts Academy (No classes)
May 5-6 – Mystery Guest Instructor! Don't miss these classes!
May 13 – Black Belt Testing!
May 20 – Leadership Instructor Training Meeting @1:30-2:30pm
May 27 – Closed at Noon
May 29 – CLOSED for Memorial Day