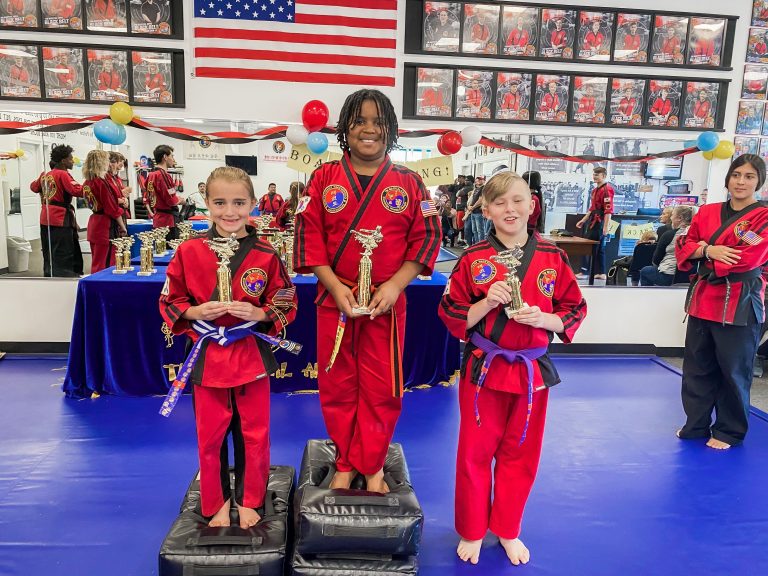 In life, everyone faces ups and downs all the time. Very rarely do things go exactly according to the plans that we have laid out for ourselves, and more often than not, we have to adapt to different situations as best we can. However, many people – adults included – find it extremely difficult to maintain a positive outlook in the face of an obstacle, change, or setback. One of the key traits of the most successful people in the world is the ability to remain optimistic and hopeful, committing to persevere in the face of adversity.
For a better future
Teaching children how to have a positive attitude for approaching life situations at the earliest ages will do wonders for their growth in the future. Fortunately there are some simple ways that parents can help their children realize the true worth of having a positive attitude – and sticking by it – especially when the chips are down.
Some experts have suggested that one of the best ways that children learn about positive attitudes is simply observing and discussing behaviors of positive people around them. As a parent, you may want to periodically encourage your child to to think about how certain 'optimistic' or 'positive' people in their lives are similar. In doing so, a child may come to realize a number of similarities and choose to develop those positive traits in themselves.
Winning Students at TM Martial Arts Academy
This month, TM Martial Arts Academy hosted a tournament for students to compete in 3 categories: Forms, Weapons, and Board Breaking. Students practiced extra hours and focused on sharpening their skills before competition day. We would like to recognize these students for maintaining a positive outlook throughout this experience. We are so proud of them!
Start With A Martial Arts Class
If you're looking to boost your self-confidence, signing up for one of our adult martial arts classes or kids classes may be the perfect way to start. Contact us today to get started!
Special Mention
Look Who Joined TM Martial Arts Academy!
Micah Boone, Lola Schottenloher, Jermaine "JJ" Peete, Michael Ludemann, Xavier Jr. Bell, Cienna Diaz, Liam Vergara, Jase Mock, Jackson Mock, Ella Mock, Zoe Mock, Estacy Guzman, Marcus Bologan, Brayden Mangialardi, Jonothan Cordova, Tae Kim, Oliver Schattke, Hayden Sheldon, Annette Blanco, Angel Escobedo, Jesus Orozco Maciel, Rowan Abdul-Maboud, Eisa Abdul-Maboud, and AmyaThomas!
Look Who Committed to Black Belt Training!
Kenneth Taylor, Adonis Taylor, Sylas Stechkober, Hunter Proudfoot, Melody Filipiak, Isabel Martinez, Nicolas Lopez-Aguilera, Elora Jaecks, and Paxtyn Loots!
It's SPIRIT Week!
Hey students! It's one of our favorite weeks…SPIRIT Week! We can't wait for classes, where we will play music, fun games, and show our spirit through themed outfits. Check out each day's theme!
Mark Your Calendar!
October 1 – 3rd Annual TM Martial Arts Tournament
Monday October 10 – Friday October 14  SPIRIT Week!
October 17-20, 24-28 Belt Testing, by appointment only
October 21-22 TM MARTIAL ARTS WILL BE CLOSED; Staff and Combat Hapkido students are invited to attend the ICHF 30th Anniversary Celebration in Chattanooga TN, where Master Harrison will be presented with his 8th degree black belt!
Saturday October 29th Color Belt Promotion (No regular classes)
9:00am-9:30am COMBAT HAPKIDO, All belt levels
10:00am-10:45am All LITTLE NINJAS & BASIC LEVEL students promoting to Jr. Yellow, Yellow, and Jr. Orange
11:00am-11:45am BASIC LEVEL students promoting to Orange, Jr. Green, Green, Hi Green & LEVEL 1 students promoting to Orange, Hi Orange
12:00pm-12:45pm LEVEL 1 students promoting to Green, Hi Green
1:00pm-1:45pm LEVEL 1 students promoting to Purple, Hi Purple, Jr. Blue and SCHOOL BLACK BELTS 1st Gup
2:00pm-2:45pm ALL LEVEL 2, ALL LEVEL 3, SCHOOL BLACK BELTS 2nd & 3rd Gups, ALL BLACK BELTS
NOVEMBER IS WHEN WE BEGIN BLACK BELT GOAL-SETTING SEASON!